Reading Time:
5
minutes
Discrimination between Degree certificates obtained from University and Diploma obtained from Polytechnic have been a thickly contested issue in Nigeria. In most cases, University graduates are preferred over Polytechnic graduates and most times paid higher than them. This discrepancy have made Polytechnics kept in disagreed and often attended by those who have failed several times to secure admission in the University. Due to this reason, you would hardly find multi-national companies scholarship adverts in Polytechnics because they probably have come to believe that less bright students school in Polytechnics and these are not whom they want but it is not always so. The question now lies on what the University graduate have that the Polytechnic graduate does not have? In engineering for instance, both graduates spend the same number years (5 years) in their studies. While a Polytechnic student would spend one (1) year and four (4) months of those five years in field training (Industrial attachment), the University students spends six (6) months in same training. Looking at this one may conclude that the general believe that University is more 'theoretical' and Polytechnic more 'practical' in Nigeria may be true. The truth in this is relative. If a Polytechnic undergraduate could not secure a place of training within the 1 year and 4 months available to him and the University counterpart got well-trained within the 6 months available to him, he would definitely have more practical experience than his Polytechnic counterpart and we are quite aware how difficult it is in Nigeria for undergraduates to secure of a place of training. The fault lies on nothing but lack of industries to absorb undergraduates and graduates. By definition, University means a high-level educational institution in which students study for degrees and academic research is done. Polytechnic on the other hand was identified as a technical education of engineering or diploma in engineering courses which is focused on practical and skill oriented training. With these definition, one can see that each institution have defined purpose and therefore, distinct study strategy. Research usually involve a lot of study and laboratory work while practical skill training require a lot of field work. Graduates from either institution have distinct roles to play in a nation's economic and technological development and these should be properly harnessed.
To underscore the research-oriented nature of University education system, the promotion of any academic staff in a University largely depends on one's research output and you would believe me that research is the life-wire of the society. All new inventions and discoveries are products of research. To be able to lecture in a university, one needs to obtain a Master's degree. To aspire for professorship, one must also obtain a Doctorate degree as he continues to fine-tune his research skills. This is not so in Polytechnic where the promotion of staff largely depends on the number of years in service.
Let's also look at the course structure of both systems for a civil engineering course as provided by National Universities Commission (NUC) for Universities and National Board for Technical Education (NBTE) for Polytechnics.
University
100 Level Courses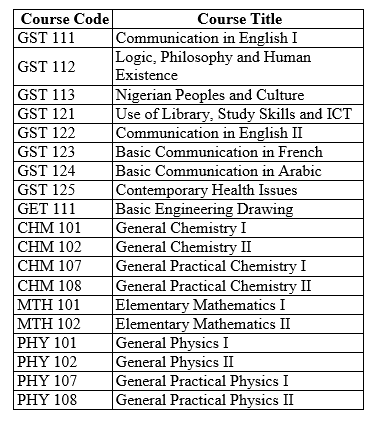 200 Level Courses
300 Level Courses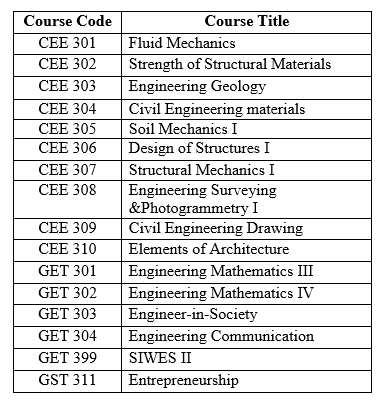 400 Level Courses (Second semester is usually 6 months SIWES programme)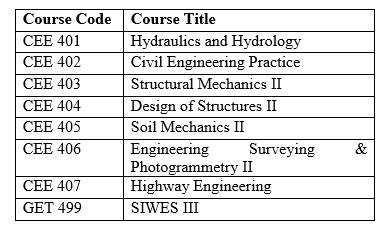 500 Level Courses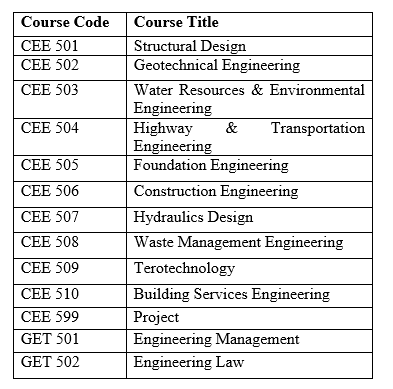 Polytechnic
100 Level (National Diploma (ND) I Courses)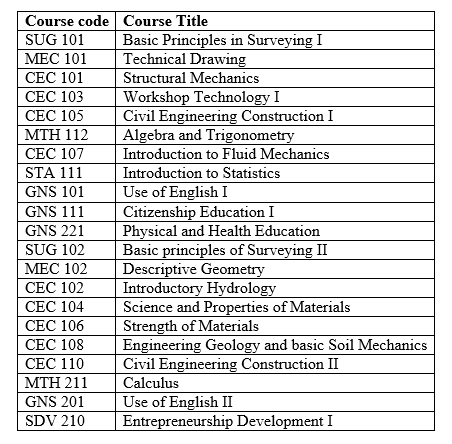 200 Level (ND II Courses)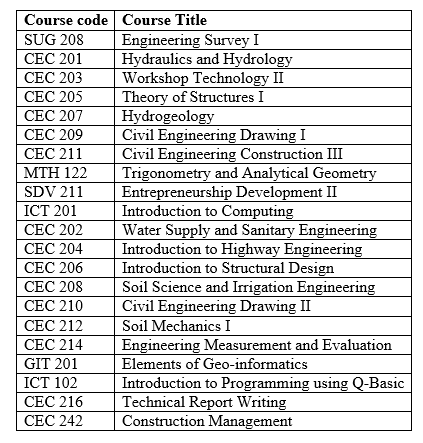 ONE YEAR PRACTICAL EXPERIENCE PROGRAMME
300 Level (Higher National Diploma (HND) I Courses)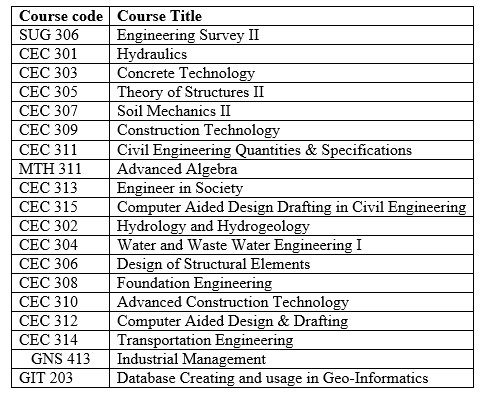 400 Level (HND II Courses)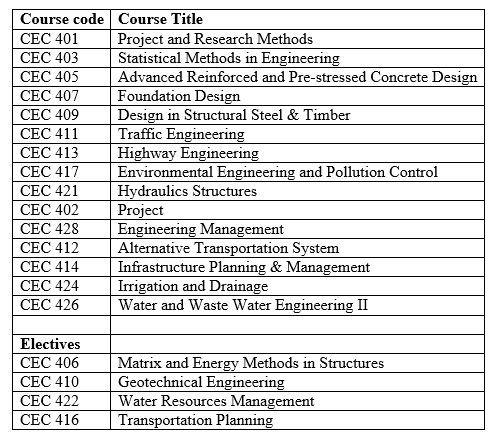 Looking through these two curricula one can see that Polytechnic courses are more practical oriented than University courses. All University engineering undergraduates irrespective of discipline offer almost same courses in the first and second year. The idea of this is to provide wider view of all engineering principles to the students. This is not so in the Polytechnic where the student starts from the first year to study his core courses. Ideally as noted elsewhere, university education prepares one to further his studies but a great percentage ventures into the workforce. Graduates of polytechnic can also further their education by doing postgraduate diploma (PGD) programme in a university before going for Master's degree.
Some organizations play what I consider 'bias' by paying university graduates higher than polytechnic even when Polytechnic graduates may have more practical skill. One professor once noted that the origin of every practical activity is theory. Ideally, something must exist and be certified in paper before it is put into practice. That's why the knowledge of theoretical principles of every practical work is very important and theory are products of research as noted elsewhere. If all research continues to exist on paper, the world may have remained stagnant. Those studying in University should study hard to learn all necessary basic principles and associated practical as well. Those studying in Polytechnics should study hard to learn all necessary practical works and associated principles. Both University and Polytechnic graduates are very important in a polity and their duties should be complementary. Since both students spent the same number of years in the institution and always put same effort, one in learning practical skills and the other in mastering theoretical principles, both should be remunerated equally if their experience and skills match, irrespective of certificate. However, those graduates of either University or Polytechnic who are sound in both theory and practical should have upper hand. Wherever you have found yourself, self-develop yourself, fine tune your skills and you would definitely stand better in the society as an employer and not an employee.
Thanks for visiting MYCIVILLINKS today.